What Celebrities are Saying about Chiropractic Care
A great majority of professional athletes are receiving chiropractic care. Sean Atkins, PhD and exercise physiologist states that he "would estimate that in excess of 90% of all world-class athletes use chiropractic care to prevent injuries and to increase their performance potential."
Chiropractic is not just for elite athletes, it's for everyone. Individuals of all walks of life and all fitness levels, including children of all ages that participate in any kind of sport or activity would benefit greatly from chiropractic care. A child's spine is still growing and developing and they are working their small bodies just as hard as an adult athlete. Fitness expert, Dr. Joyce Verdel, states that "Chiropractic helps athletes and people working out, engaging a sport or even just performing daily functions such as walking and sitting, to operate at their peak levels of performance without pain. I highly recommend that you pay a visit to your local chiropractor."
Take a moment to read some of the statements made by athletes about how chiropractic care has changed their lives and enhanced their ability to function at a higher level of human performance.
---
Montel Williams
Jerry Rice
---
Dan O'Brien
Joe Montana
---
Tiger Woods: World's Greatest Golfer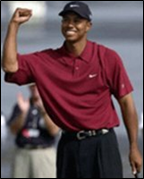 "I've been going to chiropractors for as long as I can remember. It's as important to my training as practicing my swing." His chiropractor noted, "Most golfers have a tendency to develop tight muscles and postural changes that create significant strength Imbalances, which place great stress on the joints and muscles." Tiger is a bit different due to his chiropractic care. "He is extremely athletic, well-muscled, and has inherently good posture and movement mechanics, he exhibits extreme flexibility and tremendous strength and agility."
---
New York Yankees: 27 World Championships!


New York Times reported that the Yankees would be hiring a team chiropractor, apparently on the advice of now former Yankee Johnny Damon. The former New York Yankees left field ballplayer hopes his chiropractic care will translate into better results on the field, not only for himself, but for his team. This wouldn't be the first time the New York Yankees have utilized the team chiropractor. Back in May of 1934, a magazine from the National Chiropractic Association featured a front-page photo of New York Yankees team chiropractor (Dr. Painter) working with a ballplayer, with Babe Ruth watching on. It has been rumored that at the time, the New York Yankees asked the New York Daily News to keep quiet about the Yankees having a team chiropractor, which was from the 1920s to the 1930s (AT THIS TIME CHIROPRACTIC CARE WAS ILLEGAL IN NEW YORK). Apparently, they wanted to maintain a competitive edge by keeping the chiropractic care a secret. Perhaps coincidentally, the Yankees recorded their best season ever (1927 – World Champions) and won four World Championships (1923, 1927-1928, 1932) during the time Dr. Erie Painter was the team chiropractor.
---
Joe Montana: Three time Super Bowl MVP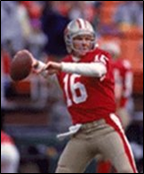 "Chiropractic care works for me."
I've been seeing a chiropractor and he's really been helping me out a lot. Chiropractic's been a big part of my game." Joe Montana and 35 of his teammates received chiropractic care right before the 1990 Super Bowl Game.
---
Arnold Schwarzenegger: Athlete, Actor, and Governor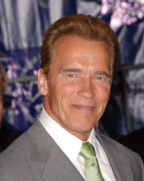 There is really no better profession than chiropractic. You really helped me…I depend on chiropractic and so does my whole family. I found it was better to go to the chiropractor before you get injured. Chiropractic is truly one of the few professions that really helps people in a straightforward way with no monkey business, like some of the other professions promise to help, but this chiropractic is the real thing. That's what chiropractors do; take care of people like no other kind of healer."
---
Tom Brady: Quarterback – New England Patriots, 3 time Superbowl Champion and 2 time Superbowl MVP

"Just over the course of the season, your body takes quite a beating," said Brady. "Every week, it's about how fast you can recover and whether you can be up to full speed at practice on Wednesday after a game on Sunday. "[Chiropractic] just makes you feel so much better," he adds. "When I walk out of [the clinic], I feel like I'm about three inches taller and everything's in place. And as long as I see the chiropractor, I feel like I'm one step ahead of the game." (Just to be clear, despite Tom Brady's praise about chiropractic care, Dr. Rizzo is NOT a Patriots fan)
---
Dan O'Brien: Decathlon Gold Medalist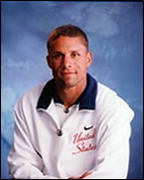 "If it were not for Chiropractic, I would not have won the gold medal." "You obviously can't compete at your fullest if you're not in alignment. And your body can't heal if your back is not in alignment. It was the holistic idea that I liked about chiropractic and that is what track and field is about. Every track and field athlete that I have ever met has seen a chiropractor at one time or another. In track and field, it is absolutely essential. Chiropractic care is one of the things I think that no one has denied or refuted."
---
Terrell Owens

"Those are the guys that put me on the field when I didn't think I had a chance to be on the field. These are professionals, and God put them in my life for a reason." Terrell Owens is a flamboyant and controversial football star. Owens beat the odds by coming back to play in Super Bowl XXXIX with a metal plate and screws in his ankle just a few weeks after suffering a severe bone break and ankle sprain. Against his MD's advice, Terrell played in Sunday's Super Bowl as his Philadelphia Eagles lost to the New England Patriots. "T.O." surprised a lot of people by catching nine passes for 122 yards. "How did 'T.O.' heal so fast?" was a question on the minds of millions. "T.O. flew his personal Chiropractor in to provide him with treatment the week before the Super Bowl! In fact Tom Brady of the New England Patriots is a Chiropractic patient too!" Martina Navratilova: Nine time tennis Wimbledon Ladies Singles Champion "A Chiropractor was instrumental in putting my body back together…alternative therapies will play a bigger role in our lives. After all people like what works."
---
Mel Gibson: Actor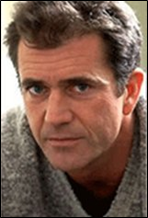 "I got a chiropractor to come along to the (Patriot) shoot, because they can actually stick you back together within 15 minutes. He used to come every other week, from Los Angeles to South Carolina – spend a week and work on the entire crew. All the stunt guys were like, Oh, fix my disc. He is putting their discs back in. The guy is amazing."
---
Andy Griffith: Actor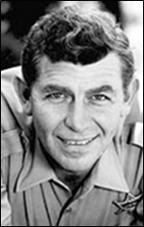 "Chiropractic has advanced tremendously over the past few decades. It has grown by leaps and bounds to become a specialized and accepted science."
---
Bob Hope: Comedian, Actor

"Chiropractic is a wonderful means of natural healing."
(Bob lived to be 100 years old!)
---
Dr. Phil McGraw: Psychologist, TV Personality

"The only way to truly fulfill your life potential is to fulfill your health potential. Chiropractors see patients as people, not just diseases."
---
Jerry Rice: Three Time Super Bowl Champion
"Chiropractic care has been instrumental in my life, both on and off the field, and I am excited to share this with the American public. I have been blessed with a long and healthy career as a professional athlete, and as I move forward into the next stage of my life, chiropractic care will continue to be an important part of my game plan." Jerry Rice is an advocate of chiropractic care based on his personal experience and is now a spokesman for the Chiropractic profession.
---
Emmitt Smith: Professional Football All-Star
"I go see Dr. Bill (Chiropractor) when I get bent out of shape on Sundays. Playing in a football game is like being in 30-40 car accidents." "I definitely try to get on a basis where I use chiropractic at least twice a week. I would definitely say that it helps me to perform at a higher level."
---
Hines Ward: Super Bowl XL MVP
"In this game you have to take care of your body. Over the course of a game your body just feels wrecked. Every Monday it hurts to get out of bed. I told my chiropractor, I want to feel good in the morning. A lot of my credit goes to him for keeping me healthy."
---
Chris Carter: Minnesota Vikings
"Chiropractic has really helped me to keep my body in line to help my body recover."
---
Lee Labrada: Mr. Universe
"Chiropractic has helped keep me injury free – that is half the trick to staying in competition".
---
Martina Navratilova: Nine time tennis Wimbledon Ladies Singles Champion
"A Chiropractor was instrumental in putting my body back together … alternative therapies will play a bigger role in our lives. After all people like what works."
---
Derek Parra: 2002 Olympic Gold Medalist and World Record Holder, men's 1500 meters
Parra has said he helps keep his body at its peak performance by receiving regular chiropractic care. "I've always been a proponent of chiropractic care. The problem doesn't get fixed until I go to a Doctor of Chiropractic."
---
Evander Holyfield: Heavyweight Boxing Champion of the World
Holyfield was introduced to chiropractic during the 1983 Pan Am Olympic Games. In 1988 he was quoted saying "I have to have my adjustment before going into the ring." In 1998 he stated, "I do believe in Chiropractic. I found that going to a Chiropractor three times a week helps my performance. Once I drove 20 miles to see a Chiropractor before a fight. I have to have my adjustment before getting into the ring. The majority of boxers go to get that edge." Today's Chiropractic Magazine, December 1998.
---
Jose Canseco: Professional Baseball All-Star
"I've found that it's a great stress reliever to get adjusted. It takes away a lot of the tightness in the muscles."
---
Wade Boggs: Professional Baseball All-Star
"Last year I found Dr. Newman (Chiropractor), and I have been seeing him ever since. I have been pain-free and feeling terrific. I swear by it. Now, it is just maintenance and keeping in line so the nerves don't touch."
---
Greg Mathews: New South Wales Cricket Player
Credits chiropractic with helping him "get off the disabled list and overcoming a career-threatening slump!"
---
John Stockton: NBA Great
In an April 2, 2002 article that appeared in the Toronto Star, writer Doug Smith asks a question concerning John Stockton's longevity, "What is the secret to you (John Stockton's) continued success on the NBA basketball court at age 40?" Stockton responded, "A Good Chiropractor." When asked to explain his usage of chiropractic John's response was, "I'm not a good enough expert on what that (chiropractic) entails, but it's not just adjustments, its balancing muscles and overall health." John then added, "It's been great for me, and for my family."
---
Michael Jordan: NBA Great (aka, Greatest Basketball Player of all Time)
"I didn't know how much I could improve until I started seeing a chiropractor. Since I've been in chiropractic, I've improved by leaps and bounds both mentally and physically."
---
Barbara Bunkowsky: LPGA Tour Professional
"I have found that chiropractic keeps me flexible and pain-free so that I can perform at my highest level. The benefits of chiropractic have improved my golf swing, putting less stress and strain on my body and allowing me to be a more productive golfer. I believe it also helps prevent other associated injuries that are very common on the LPGA tour."
---
Sara Harding: Miss Fitness USA 2006
"Basically, I've always believed in chiropractic care. My parents introduced my brothers and myself to chiropractic care when we were very young and it's been an instrumental part of my life. I believe that it allowed me to do gymnastics when I was very little and allowed me to stay in sports and lead a very active lifestyle. I think it's natural to have aches and pains when you bend your body in directions it wasn't necessarily meant to [be bent in], so it makes sense to go to a chiropractor to get my body back in alignment. Ever since I can remember, I've gone to a chiropractor."
---
Mindy Mylrea: National and World Sport Aerobic Champion
"We put a great deal of stress on our bodies, so chiropractic is very helpful."
---
Bernard Horn: Men's Aerobic Champion
"My chiropractor is really phenomenal. I've gotten stronger and greatly increased my flexibility."
---
Fred Funk: PGA Tour Professional
"I do believe chiropractic has really benefited my game. Over the last three years I feel I have become more exposed to and acknowledgeable about the benefits of chiropractic for me and my game. I realize how your body can get out of balance and chiropractic care helps … "
---
Ryan Sandberg: One of the best second basemen of all time – 9 consecutive Gold Glove Awards.
His wife Cindy stated that "He's had some awesome games after getting an adjustment. He was frequently adjusted before games."
---
Irving Fryar: Former NFL wide-receiver.
"I definitely believe that chiropractic care has attributed to my fitness. I don't think I could maintain my level of play without chiropractic."
---
George Angat: Jr., U.S. Lightweight Champion
"The split second that can be added to my speed by my chiropractor could be crucial." His Manager, Denis Doucette stated that "Chiropractic care gives him that little advantage, that little extra strength and quickness and allows him his best opportunity to regain his title."
---
Joe Greene: Long Jump
"I know chiropractic helped me. It helped my performance and I feel better."